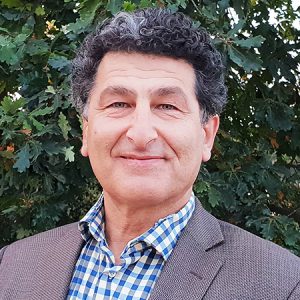 Dominic is a heritage expert with over 30 years of experience in sales, tourism and heritage property. A highly motivated team member, Dominic's enthusiasm with all aspects of property is infectious. He is a very good listener, highly knowledgeable in all areas of the property market and a skilled negotiator.
Dominic's life skills are extraordinary and have shaped him into the professional he is today. He believes it is important to be knowledgeable on a wide range of topics and this is invaluable in relating to all sections of the real estate landscape.
Dominic grew up in Melbourne and after achieving a BA in Business Management and Photography, his appetite for life and achievement is extensive and includes; Director of the National Trust of Australia (Vic), National Trust Committees in Finance, Conservation and the Mooramong Farm Committee, 30 years in the tourism industry and multiple tourism award winner and importantly 30 years as a restorer of significant historic country houses. Other personal achievements include member of the Australian acrobatic ski team, "Outback to IceCap" mentor – the World's first Indigenous mentoring program in Antarctica, member of the Yalari Committee for Indigenous education and Author of "The Constant Renovators". He has a profound knowledge in art, antiques, regional history and significant heritage property throughout Australia and in particular Victoria and Tasmania.
Dominic has been a vendor and purchaser of property – in particular heritage property and understands what is involved in presenting your unique property to market. He understands what purchasers are looking for when contemplating buying unique property, and works diligently and with passion to ensure the best result for all his clients.